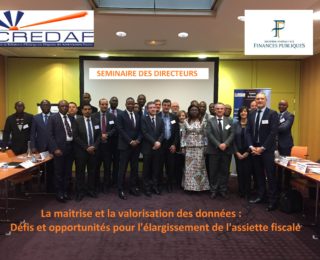 Le CREDAF a organisé son second séminaire des directeurs de l'année 2019 à Paris (France), du 18 au 20 novembre, sur le thème « La maitrise et la valorisation des données : défis et opportunités pour l'élargissement de l'assiette fiscale ». M. Antoine MAGNANT,...
read more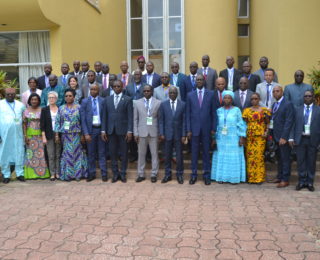 La Commission de l'UEMOA a organisé, en collaboration avec la Fondation pour les Etudes et Recherches sur le Développement International (FERDI) et le Cercle de Réflexion et d'Echange des Dirigeants des Administrations fiscales (CREDAF), un atelier régional d'échange...
read more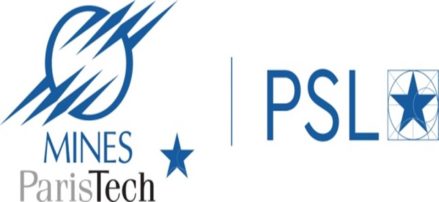 Dans le cadre de la convention de coopération conclue avec le CREDAF, l'Ecole des Mines de Paris (Mines ParisTech) propose aux agents des ministères des finances des pays membres de notre association des séminaires de formation du 17 février au 10 avril 2020 à des...
read more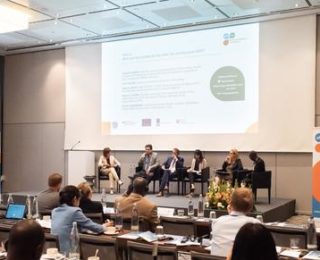 Du 2 au 4 juillet 2019, le CREDAF a participé à la 2ème édition de la Conférence internationale sur la fiscalité et le développement qui s'est tenue à Berlin, en Allemagne. L'association y était représentée par le Secrétaire général, M. Jean-Marc NIEL, et son adjoint,...
read more
Presentation of CREDAF
Exchange and Research Centre for Leaders of Tax Administrations is a francophone non-governmental and non profit organisation. Created in 1982 in Yaoundé (Cameroon), CREDAF gathers heads of tax administrations of 30 french-speaking countries located on 4 continents.
Its purpose is to facilitate dialogue and exchanges between member countries, and to promote an international multilateral cooperation based on common interest and experience sharing.
About 10 annual events 
Each year, CREDAF organises about ten international events, in which officials from many international organisations and institutions (OECD, UNDP, IMF, World Bank, WCO, IOF…) regularly take part, with academics or experts in taxes : symposium, directors seminars, task groups (charged with annual development of a guideline), training the trainers seminars and other thematic meetings, jointly with hosting countries.
It also carries out the publication of documents, as guidelines, synthesis documents or studies.