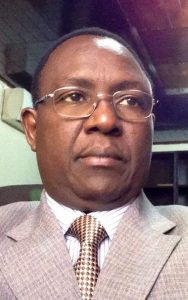 It is our pleasure to announce that  Mr. Assane N'DIAYE  DEMBA, former Director of Large Businesses (1998 – 2001 and 2015 – January 2017), has been named as General Director of Taxes of Niger on January 25th 2017. He used to be Director of General Inspection of Services (2001 – 2011) and Director of Legislation, Litigation and International Relations (2011 – 2015).
He holds a master in public law from University of Benin and is former student-inspector of the National School of Taxes of Clermont-Ferrand.
We congratulate him and wish him much success in his new position!