CANADA
Government: Constitutionnal Monarchy, parliamentary bicameral, federation of 10 provinces and 3 territories
Head of State: Queen of Canada Elizabeth II is represented by a General Governor e(M. David Johnston since October 1st 2010)
Prime minister: Justin Trudeau (Liberal Party of Canada), since November 4th 2015

Canada in figures
Capital: Ottawa
Area: 9 984 670 km²
Population: 38,388 billions (Ined, 2022)
GDP per capita: 56 740 US$ (IMF, 2022)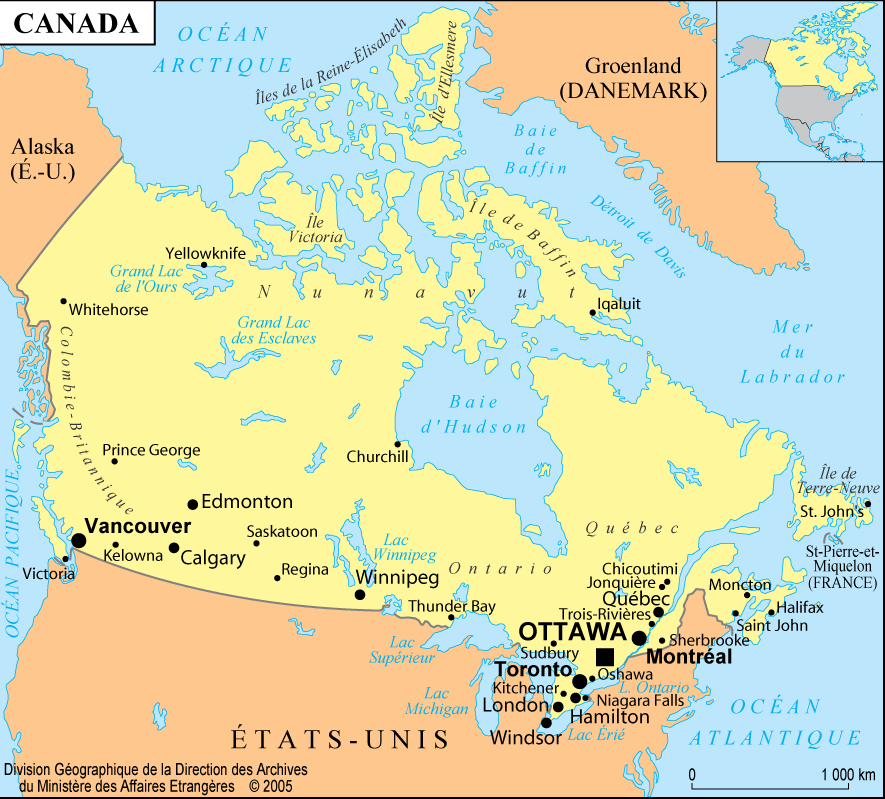 Tax control – Project Resto of Revenu Québec
Project Resto compels restaurateurs to declare their actual sale revenues and to remit to the State the whole of taxes paid by their customers.
In 2011-2012, the project paid more than 160 millions dollars in additional incomes.
Project Resto is :
obligation, for every restaurateur, to remit a bill of sale to their customers;
obligation, for a large number of restaurateurs, to provide their bill by the means of a sales registration module (SRM);
intensification of inspection activities of Revenu Québec.
To find the file RESTO, click here.