Inter-American Center of Tax Administrations (CIAT)
CREDAF and CIAT both have experiences  with practices of tax administration, that are mutually beneficial to their member countries. In 2013, both organisations have intensified their cooperation within the framework of a formal agreement. The purpose of this partnership is to share informations about their respective initiatives, to promote the outreach of their publications to their members and to organise common activities such as technical meetings or formation activities.
Within the frame of this partnership, CREDAF relays informations and publication of CIAT to its members and an informed public: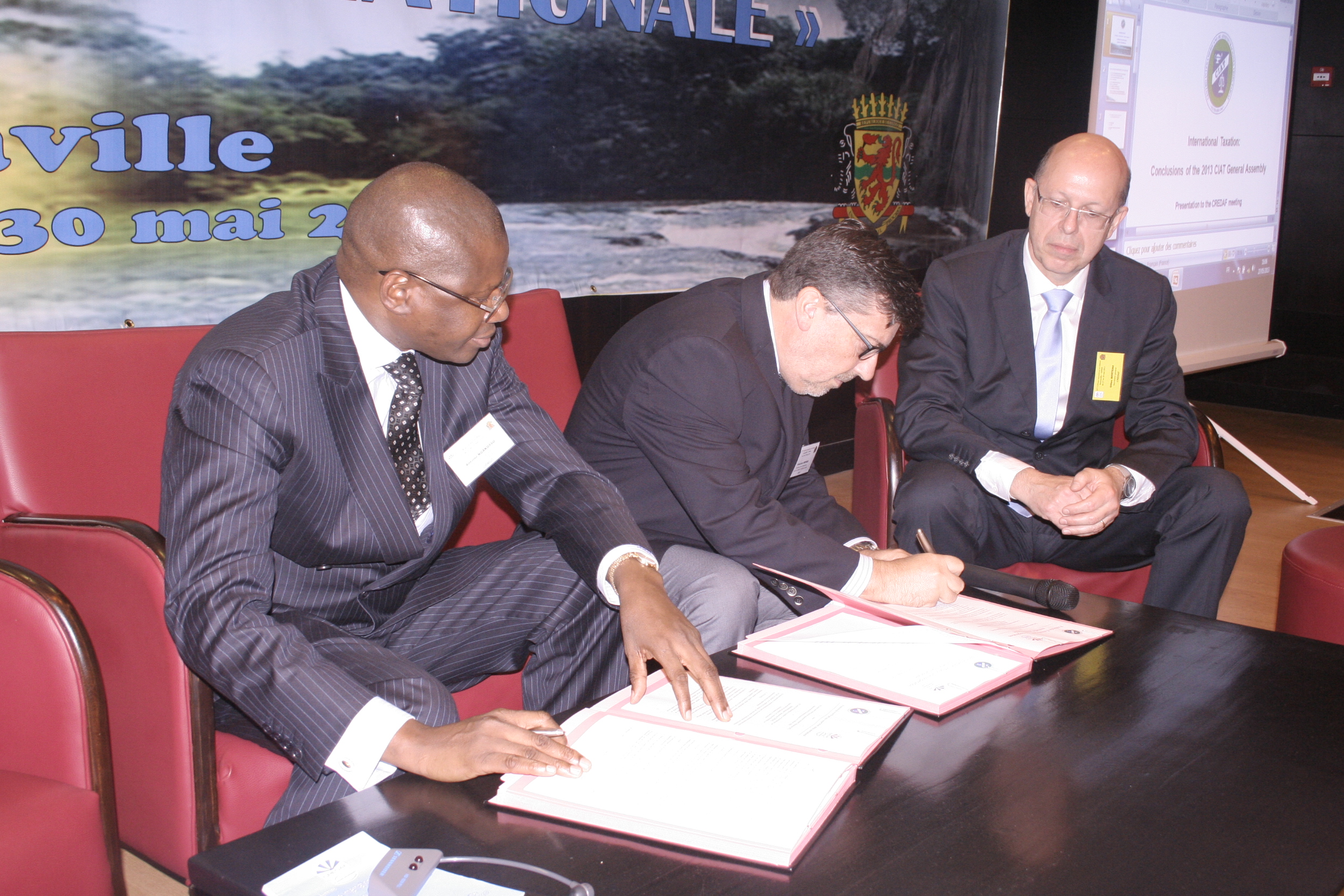 Photo, de gauche à droite : Antoine Ngakosso, Directeur des Impôts de la République du Congo et Président du CREDAF en 2013 ; F. J. Beiner, Directeur de la gestion institutionnelle et opérationnelle du CIAT ; et Gilles Berteau, Secrétaire Général du CREDAF (2010-2013), à Brazzaville le 27/05/2013.