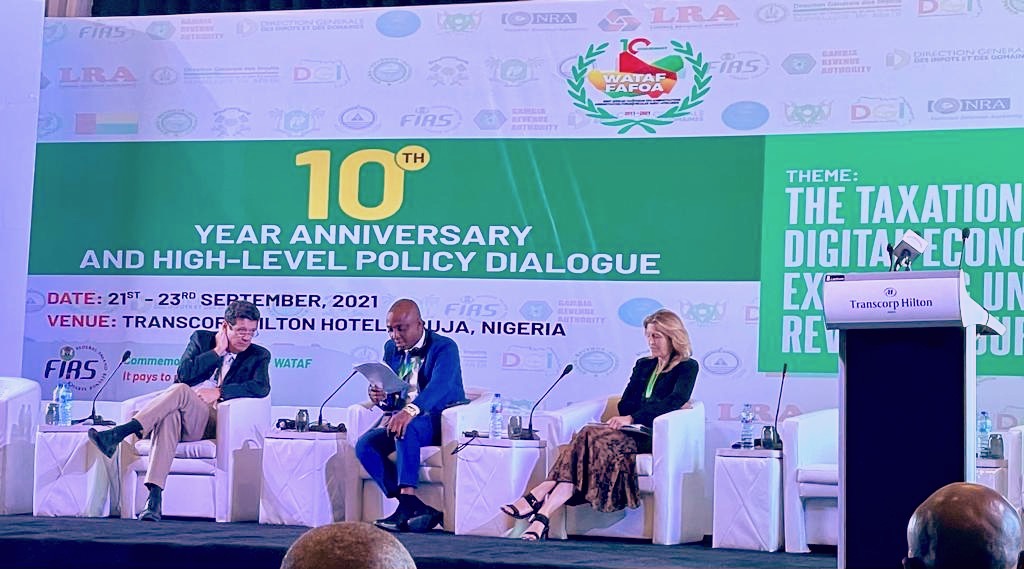 The new General Secretary of CREDAF, Mrs. Catherine LEMESLE, participated as a panellist in the 3rd High Level Policy Dialogue of the West African Tax Administrations Forum (FAFOA) held on 21 and 23 September 2021 at the Transcorp Hilton Hotel in Abuja (Nigeria), on the theme "Taxation of the Digital Economy: Exploring Untapped Revenue Sources". His presentation was on "The Role of International Tax Organisations in Building the Capacity of Tax Administrations" at Panel 6 on 22 September 2021.
This annual edition of FAFOA's High Level Policy Dialogue (HLPD), which is part of the activities planned for FAFOA's 17th General Assembly from 20 to 23 September 2021, coincided with the Forum's 10th anniversary. It was held in the form of hybrid meetings (physical and virtual meetings) due to the Covid-19 protocols.
The meeting was attended by participants from tax administrations, ministries of finance and planning, universities/research institutes and civil society organisations (CSOs). The event was also attended by parliamentarians, as well as representatives of the ECOWAS Commission, development partners/donor agencies, international non-governmental organisations (INGOs), etc.