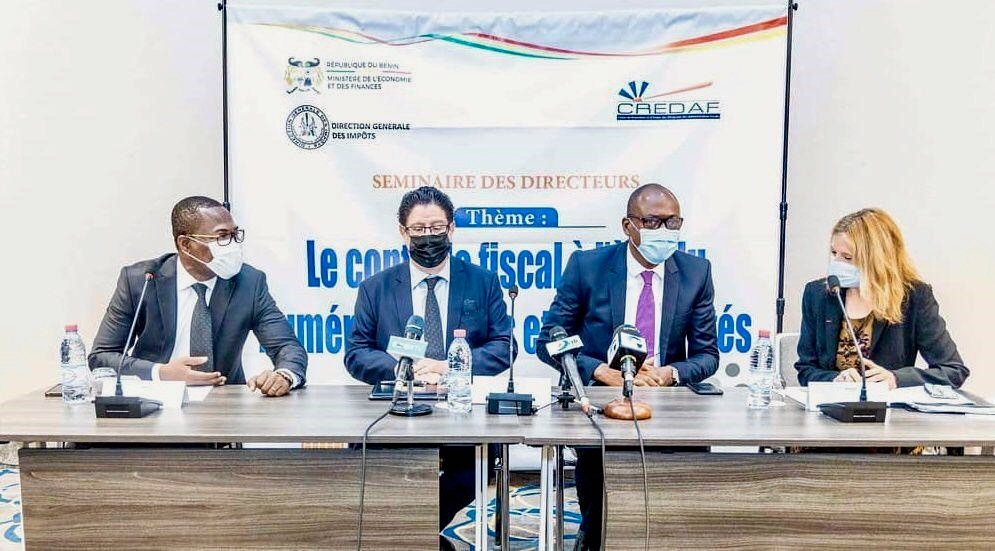 CREDAF organised, in partnership with the Directorate General of Taxes (DGI) of Benin, a seminar for tax auditors on 17 and 18 November in Cotonou (Benin), on the theme "Tax auditing in the digital age: challenges and opportunities". Organised as a follow-up to the Madagascar seminar held in October 2009 in Antananarivo on the theme "Tax audit – Working together", this seminar aimed at continuing the reflection and exchanges on topics of common interest for tax audit officials. The event brought together more than forty participants from 15 CREDAF member tax administrations, as well as a representative of the OECD. In addition, some thirty participants were able to follow the proceedings in video-conference mode.
As a reminder, a network of tax audit managers was set up at the Madagascar seminar, thus establishing a working approach that complements CREDAF's new strategy based on multi-year themes. The aim of this approach by major business lines is to enable better achievement of the objectives pursued in the framework of the tax administration's missions. Thus, it should be supported by the establishment of permanent networks according to these professions (e.g. club or network of tax audit managers, club or network of information systems managers, etc.).
After a broad overview of the current situation of the tax audit mission in the countries represented, the work began with a session on the organisation and functioning of the network of tax audit managers, followed by presentations on country experiences (France, Benin and Niger).
Before the official closing of the seminar, participants were given a presentation on the partnership between CREDAF and the OECD, with a particular focus on the organisation of regional consultation meetings on the Inclusive Framework on BEPS or on recent developments around the new global agreement on international taxation, as well as on the Tax Inspectors without Borders (TIFB) programme and the Global Forum on Transparency and Exchange of Information for Tax Purposes.